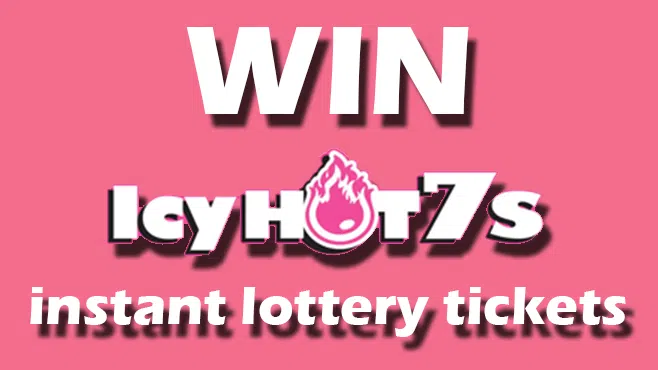 Icy Hot 7s is a $1 game that offers 10 top prizes of $7,000. Reveal a "FLAME" (FLAME) symbol, win prize shown under that symbol. Reveal a "7 BURST" (WIN7) symbol, win $7 instantly!
The Pa. Lottery, Cat Country 106.3 FM and the CatCountry1063fm.com are giving away 20 Icy Hot 7s tickets to one winner on the Morning Show weekdays in January, as well as one winner in the afternoons on Cat Country and one online winner each Friday in January.
ONE ENTRY PER PERSON, PER CONTEST. If you registered for a previous lottery contest, you must register anew for this one. All entries without a COMPLETE ADDRESS are ineligible.
Must be 18 or older to play. The Pennsylvania Lottery supports more than 23,700 hot meals. Every day.
Cat Country Lottery - Icy Hot 7s